MY LOVE FOR CERAMICS WAS ALWAYS AROUND
WHATEVER HAPPENS, FOLLOW YOUR HEART WHEN YOU KNOW WHAT YOU WANT.
AND HOPE FOR A BIT OF LUCK. 
A couple of years ago I bought a calligraphy at the Sanjūsangen-dō temple in Kyoto expressing this beautifully in old Japanese: 'Nichi nichi kore kōjitsu.'
I have followed my passion for Japanese art and culture, for its old traditions, and got a Master of Arts in Japanese sciences. During my studies I also took minors in archeology and in anthropology, thus giving in to my odd livelong desire for being far away and back in time.
My inquisitive nature made me obtaining a PhD in Business Administration and working as assistant professor and researcher at several universities in the Netherlands. And, what better place to be, as Strategic advisor with the Dutch National police.
But there is also my pleasure in arts in all its different forms and my need in creating with my own hands. It became ceramics. Understandably as being 'halve' of  archeologist. All these beautiful shards, I have held  literally thousands in my hands during archeological excavations. The brittle texture of Bronze age ceramics, the notches in early Slavic bowls. Gigantic ochre colored amforae on the bottom near Corsica's coast, Roman oil lamps in two meter deep sludge in the bay of Haifa/ Israel. And then, on the last day of the underwater expedition at the shore of the island of Takashima/ Japan, suddenly in the light of my torch a grey celadon vase of the Yuan-period. Again evidence – down here lie the remains of Kublai Khan's fleet, China's emperor who tried in vain to conquer Japan in the 13th centuary.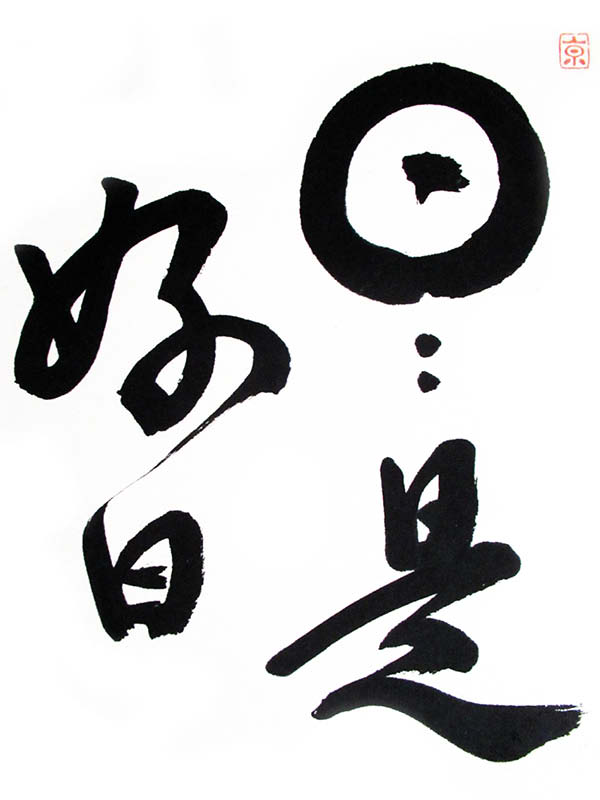 AND SO I BECAME A CERAMIST
My first lessons I had on a potter's kick wheel in Milsbeek, a traditional pottery village in Northern Limburg. I have learned the craft from a number of well-known ceramists in the Netherlands, notably Katrin König, Rob Muylaert, Joop Crompvoets and Matthieu van der Giessen. In 2020 I opened up my own ceramics studio. Almost every day I have my hands in clay. And then, it comes naturally.
The start of making something beautiful.
MASHIKO
My apprenticeship of three weeks in Mashiko, one of the famous traditional Japanese potter's villages, was for me in a certain way life changing.
They do exist, potters who embrace the almost anachronic ideal of wanting to nourish the human soul.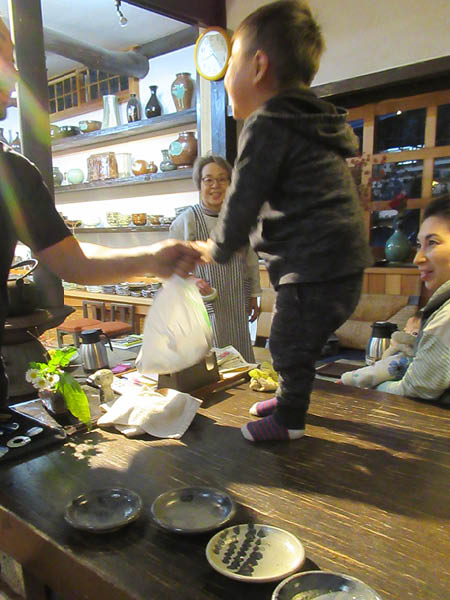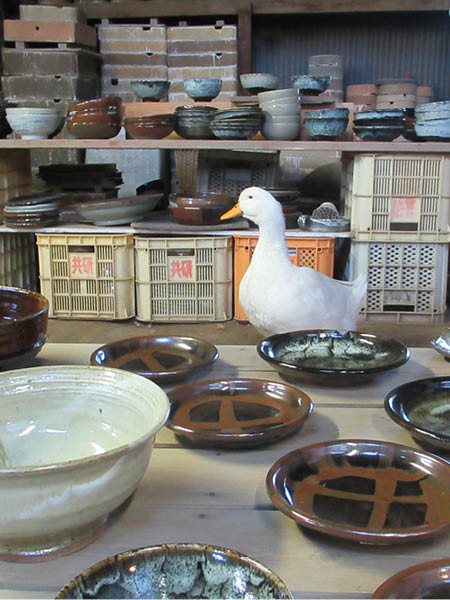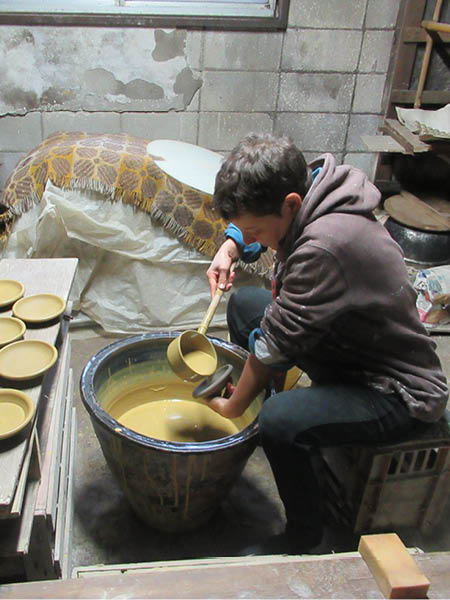 STUDIO
Hoogstraat 48
5352 LC Deursen-Dennenburg
The Netherlands
+31 (6) 18 90 65 93
Open on Wednesday from 7 pm to 8 pm and on appointment